Online connection over the Internet (eg VPN connections)
14. April 2017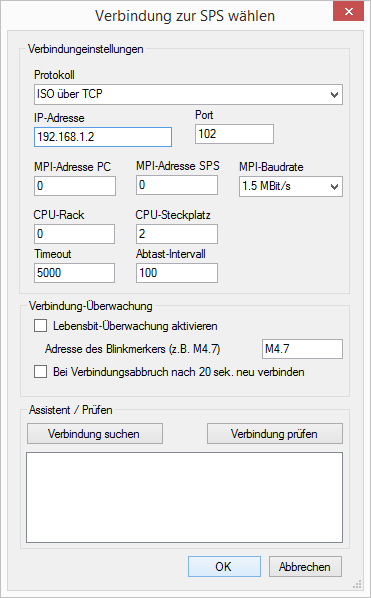 Sample configuration for a VPN dial-up router that is connected to a Siemens CPU S7-315PN.
The configuration must be adapted to the local connection.
Possible problems with online connections
The response time of the controller is too slow. Measure: Increase the timeout (eg to 5000000)
The PLC can not be reached via Ping. This is the case when the ping response is deactivated during the VPN connection. Result: The "Find connection" function is not connected. All parameters must therefore be entered manually and tested using the "Check connection" function.